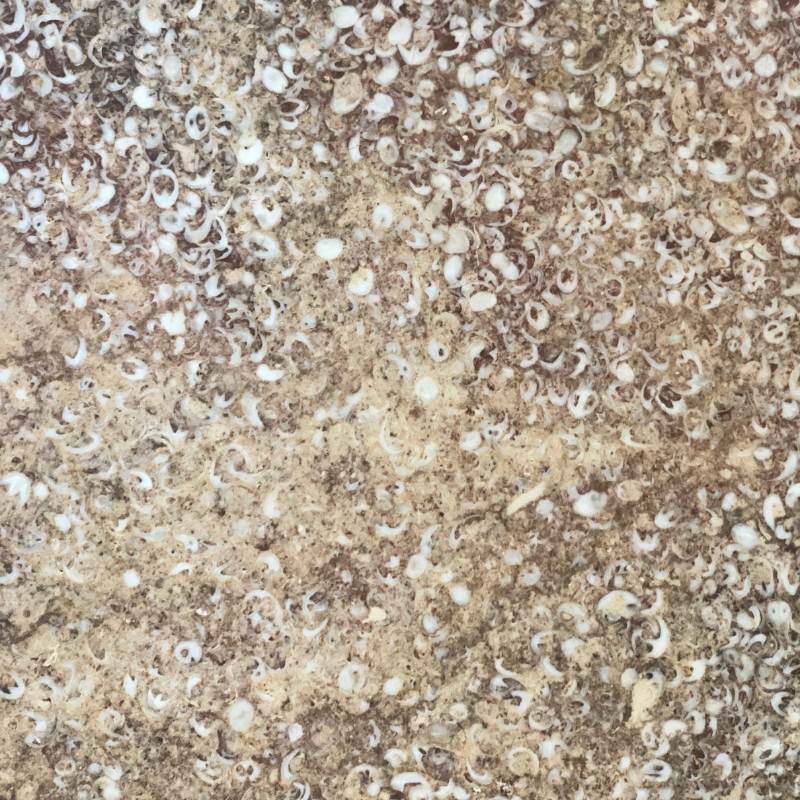 Borealis limestone
Borealis limestone, also known as ring or shell limestone, is largely composed of the spores of the borealis borealis fossils. This distinctive sedimentary layer was formed at the beginning of the Silurian era, around 440 million years ago, when the Estonian area was covered by a tropical shallow sea. Colours of this stone vary between light beige, pink and purple tones, sometimes yellow with white ring patterns of fossilized cones inside. Suitable for interior use as floor and wall tiles. 1cm thick tile of borealis limestone is very effective with backlighting. A stone that is extremely rare and highly valued in the world, with good workability and eye-catching apparance.
Sawn/honed surface
Borealis limestone slate loses most of its personality if the selected treatment remains honed or just sawn, as the white borealis borealis shells do not stand out on a light background. However, purple borealis limestone is very beautiful when polished, the pattern stands out well and the surface does not remain slippery. However, it is so special and expensive that floor tiles are rarely ordered.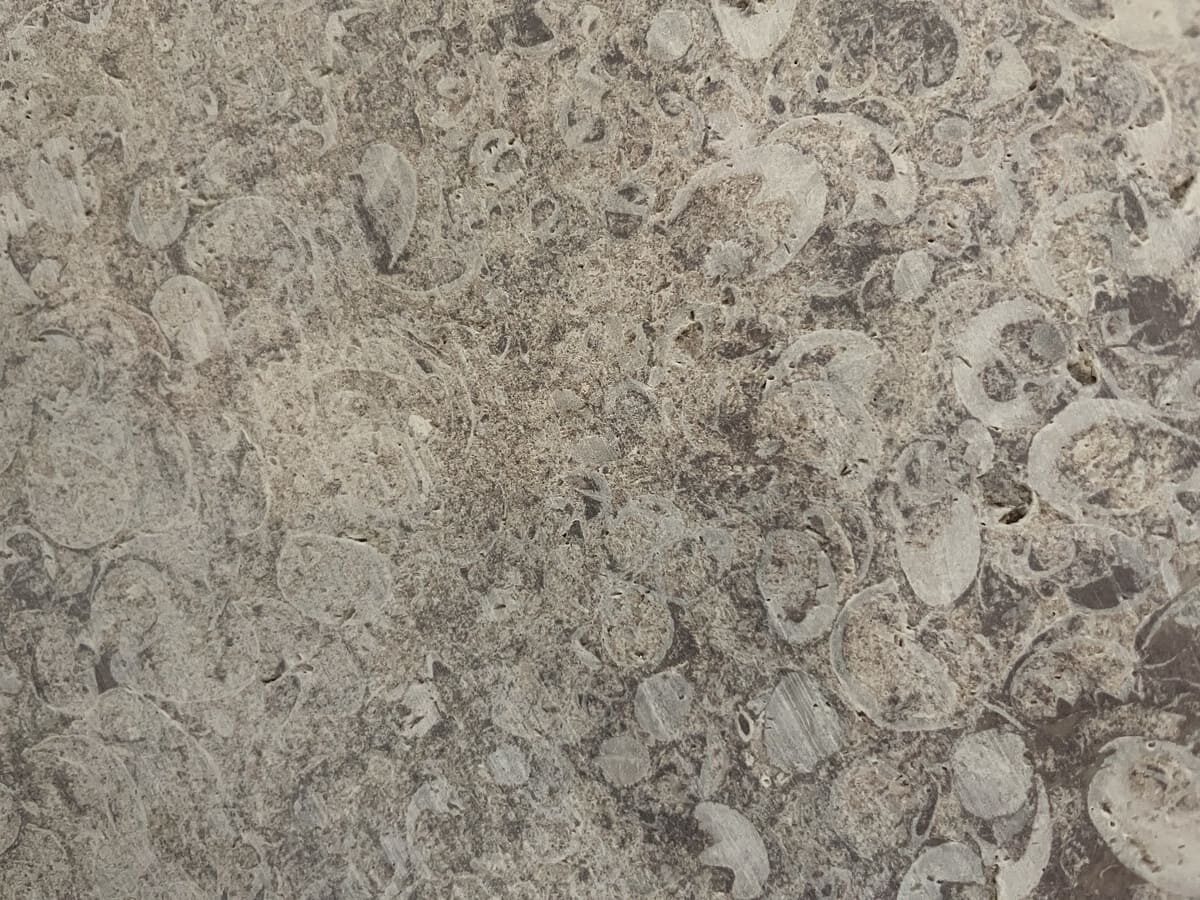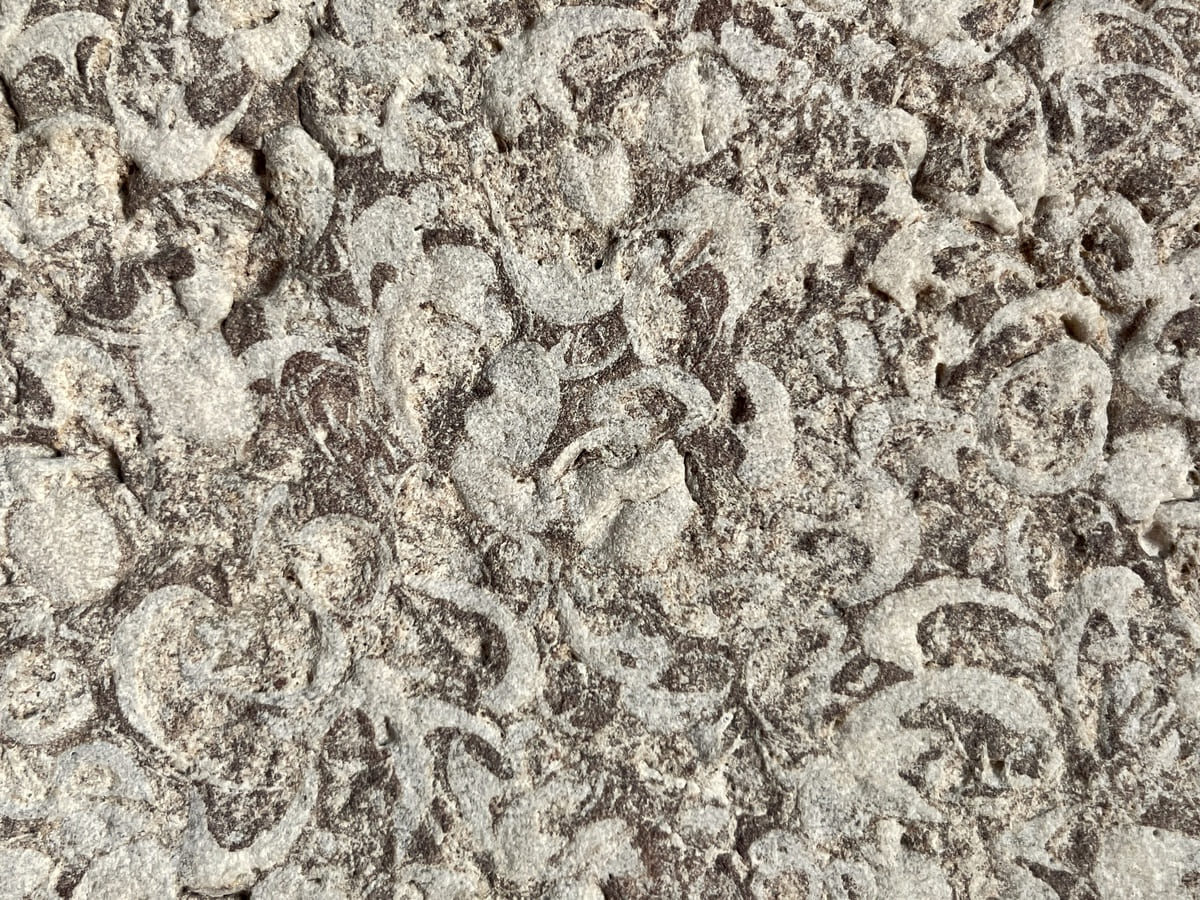 Sandblasted/brushed
As the borealis limestone is composed almost entirely of fossils, this process has a very interesting result, as the fossils are stronger than the rest of the rock mass, and after grinding or sandblasting the pattern of the cones becomes completely embossed. Suitable for use on mantelpieces, windowsills, mirror shelves and anywhere else where the stone's uniqueness and beautiful appearance is highlighted.
Polished
Borealis limestone is very workable, especially when polished, it looks gorgeous. The surface remains reflective and the depth and distinctiveness of the pattern comes out. Because our borealis limestone also contains many other prehistoric sea creatures, polished stone has more detail, beautiful unique patterns and a play of colours.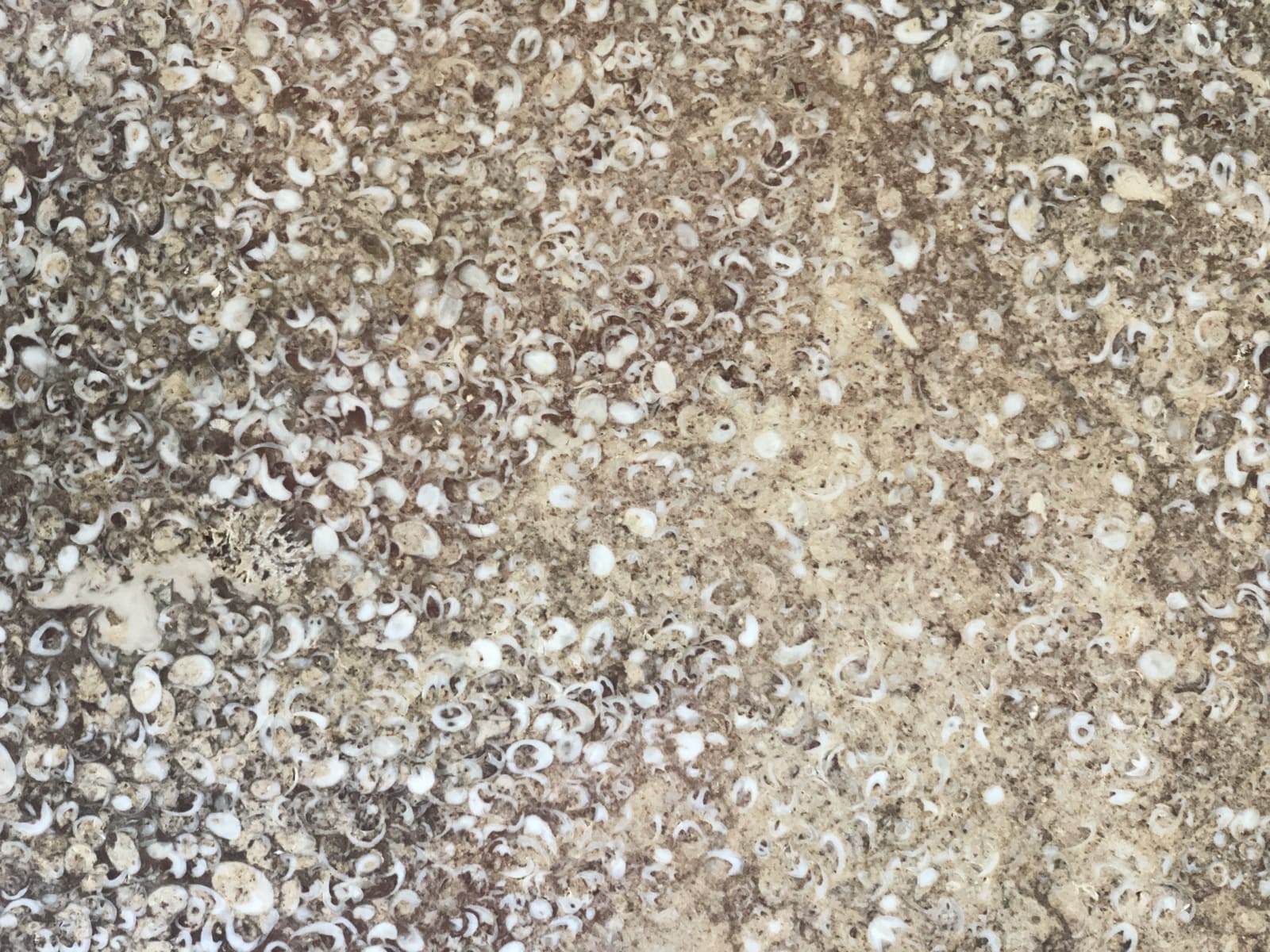 Ask for more info
Go ahead, contact us for an offer!
"*" indicates required fields