Stone extracting
Põhjakivi believes in sustainability and follows these principles for the whole production process from quarrying to designing. It all starts with extracting limestone and to do that efficiently and with minimum loss we use electric sawing on each layer separately. It is important to notice natural cracks on the limestone layers and move within these lines to achieve good size on each slate. After sawing we use heavier machinery to lift the slates from the ground one by one and move them to the storage before processing. All this takes experience and knowledge which is given from one generation to another and takes years to achieve.
The limestone slates will be then processed according to each specific order. Each layer has certain qualities which are suitable for different limestone products. Põhjakivi workers know the stone better than their own hands and eliminate all possible cull. But nothing gets waisted, as we have worked out different classes of products with various sizes. This way we use 90-95% of all mined stone. What's left after that will be used under road construction and in recultivating the quarry once the mining limits have been reached.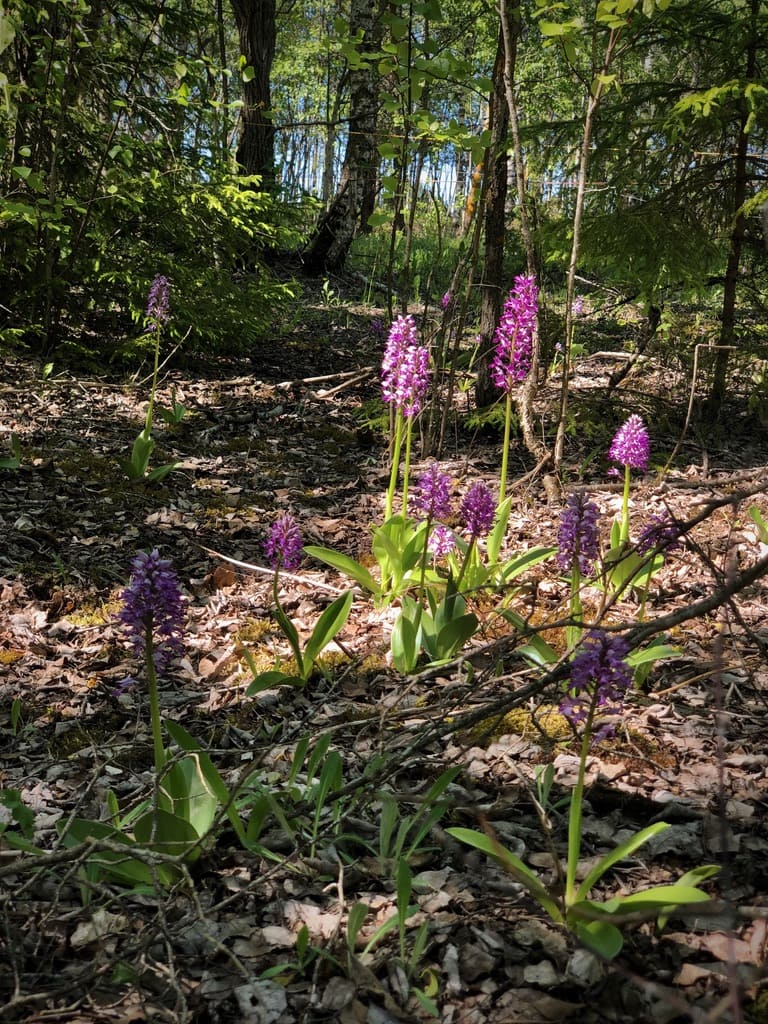 Natural stone products are preferred in Europe to most other materials as their lifetime is very long and there will be no harmful substances connected to producing and usage, in the end the natural dimensional stone is considered one of the most environmentally friendly building material. As our producing process moves in a circular principle, the material which will not be sold will find the way back to the nature without any contamination. The soil will then be mixed as good minerals will have a chance to rise to the top layers of soil and this gives plants more strength to grow.
You can see that with many old quarries as in spring there will be fields of wild orchids growing on the old open pits a. The same will once happen to Põhjakivi quarries.